Chapter – 5
Houses
Classwork Assignment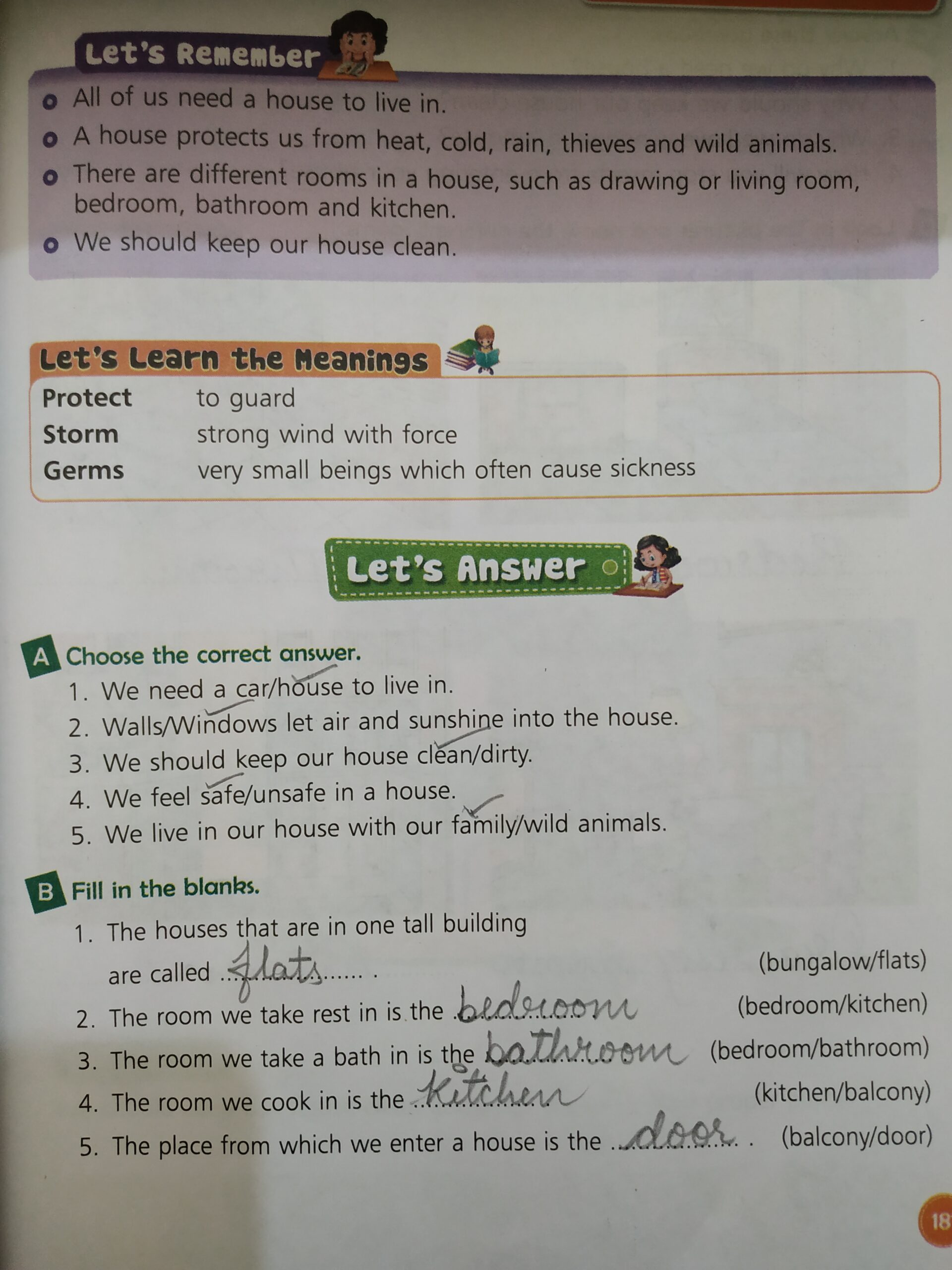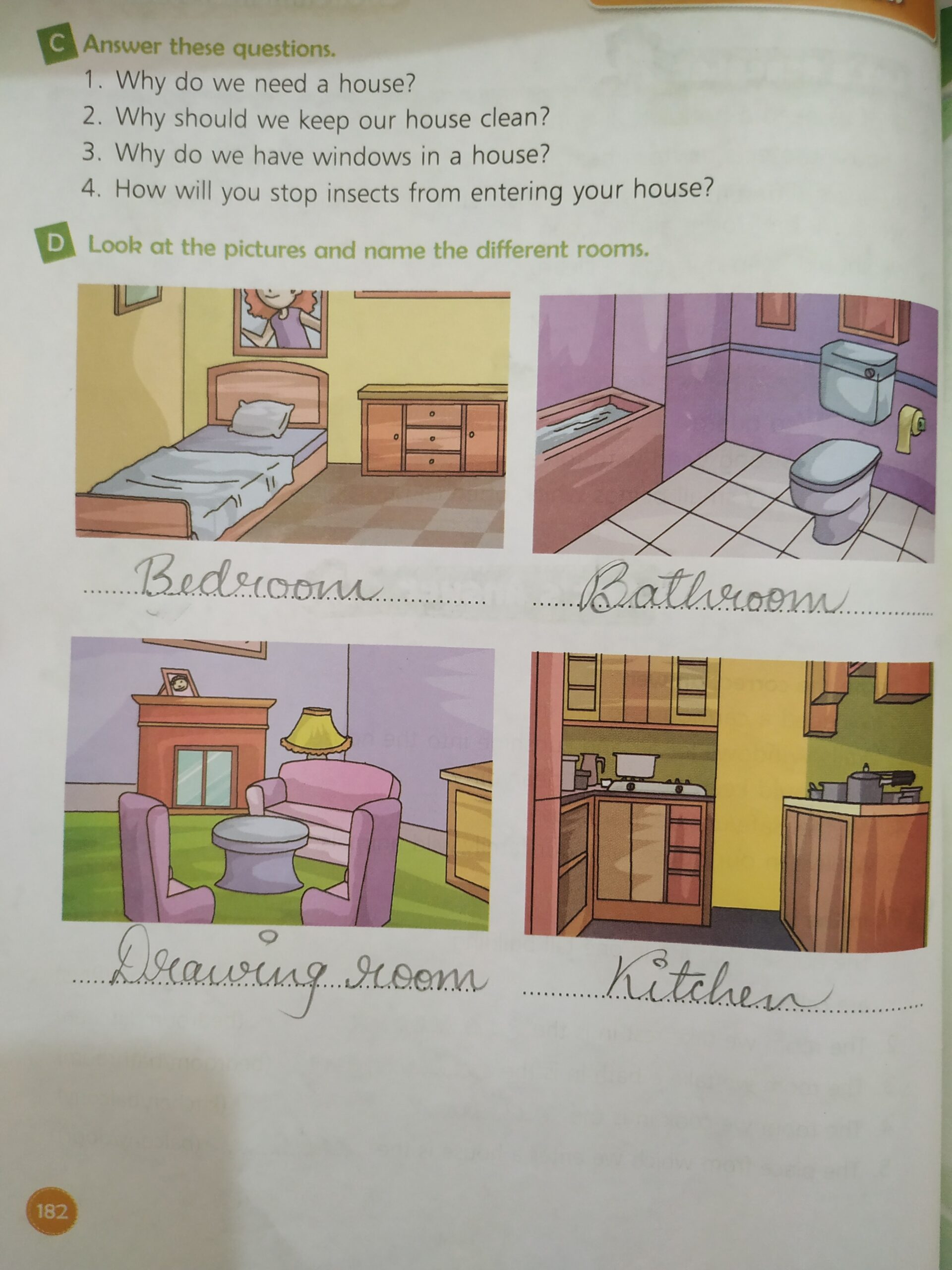 A – Answer these questions :-
Q1. Why do we need a house?
Ans – We need a house to live in. A house protects us from heat, cold, storm and rain. It also
protects us from wild animals and thieves.
Q2. Why should we keep our house clean?
Ans – We should always keep our house clean as dirty house has insects and germs that can
make us fall sick.
Q3.  Why do we have windows in a house?
Ans – We have windows in our house as they let air and sunshine into the house.
Q4. How will you stop insects from entering your house?
Ans- We can stop insects from entering the house by keeping the house clean.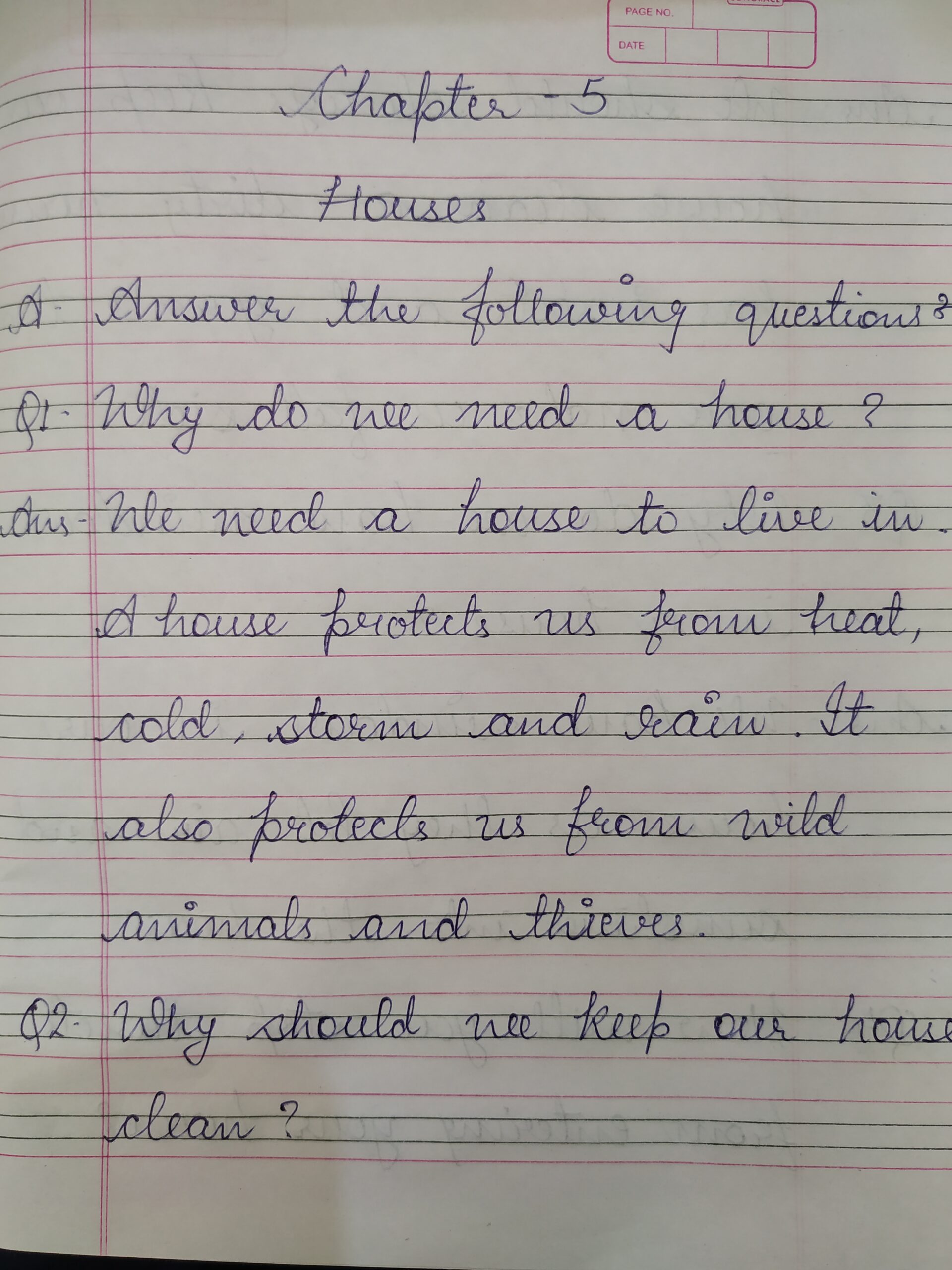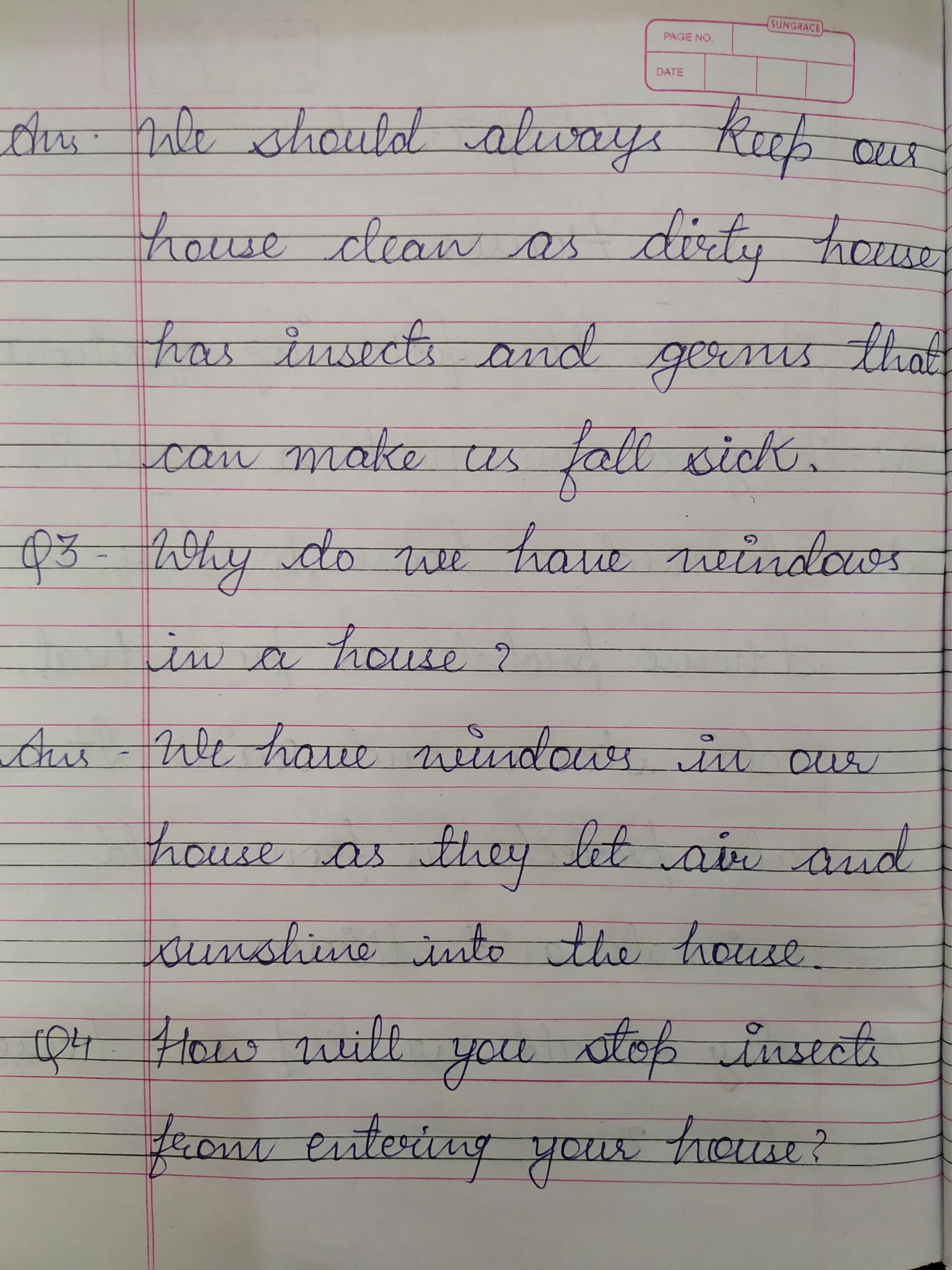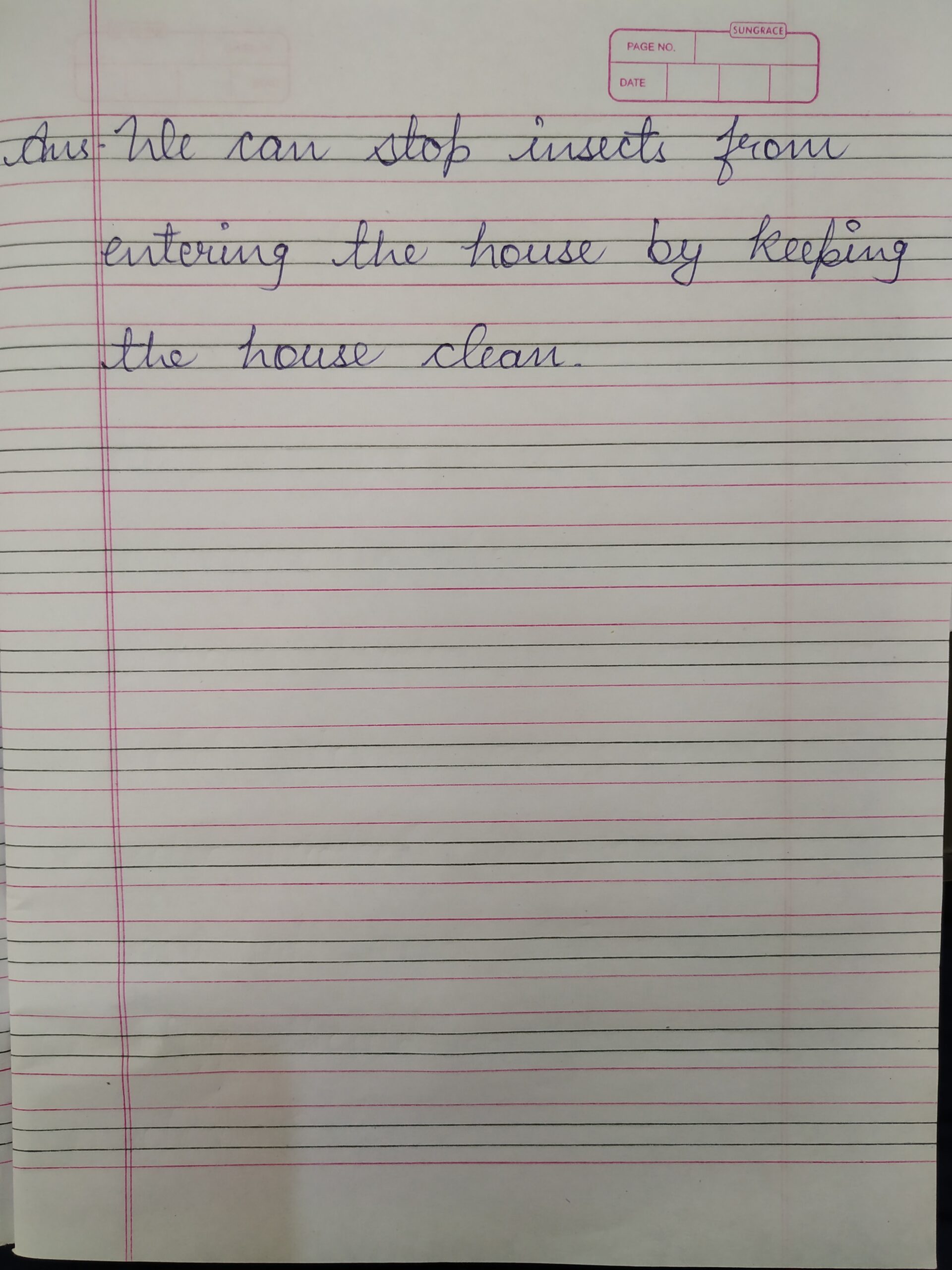 ---
Homework Assignment
Learn Ch – 3.