Chapter – 2
Staying Healthy 
Classwork Assignment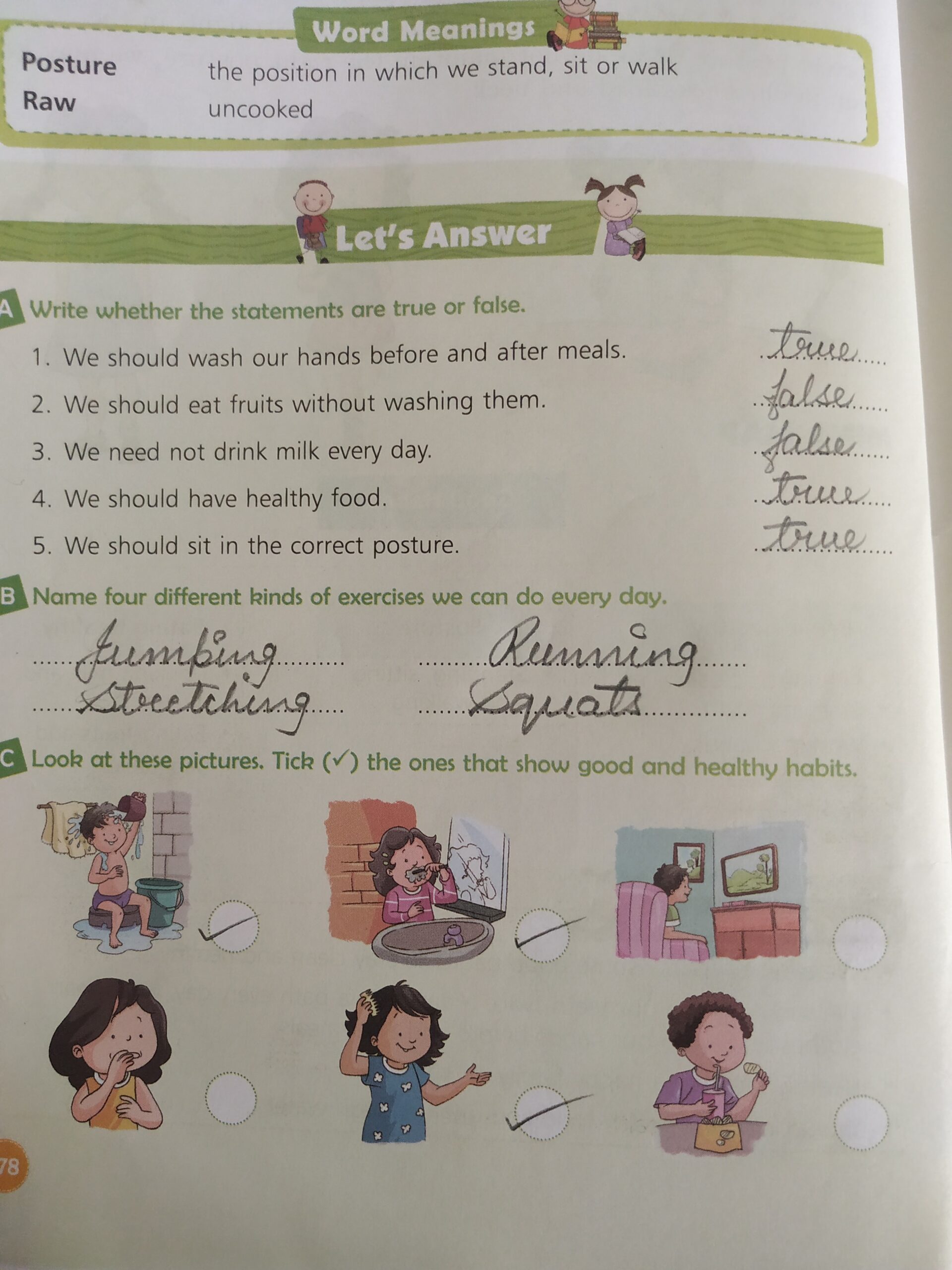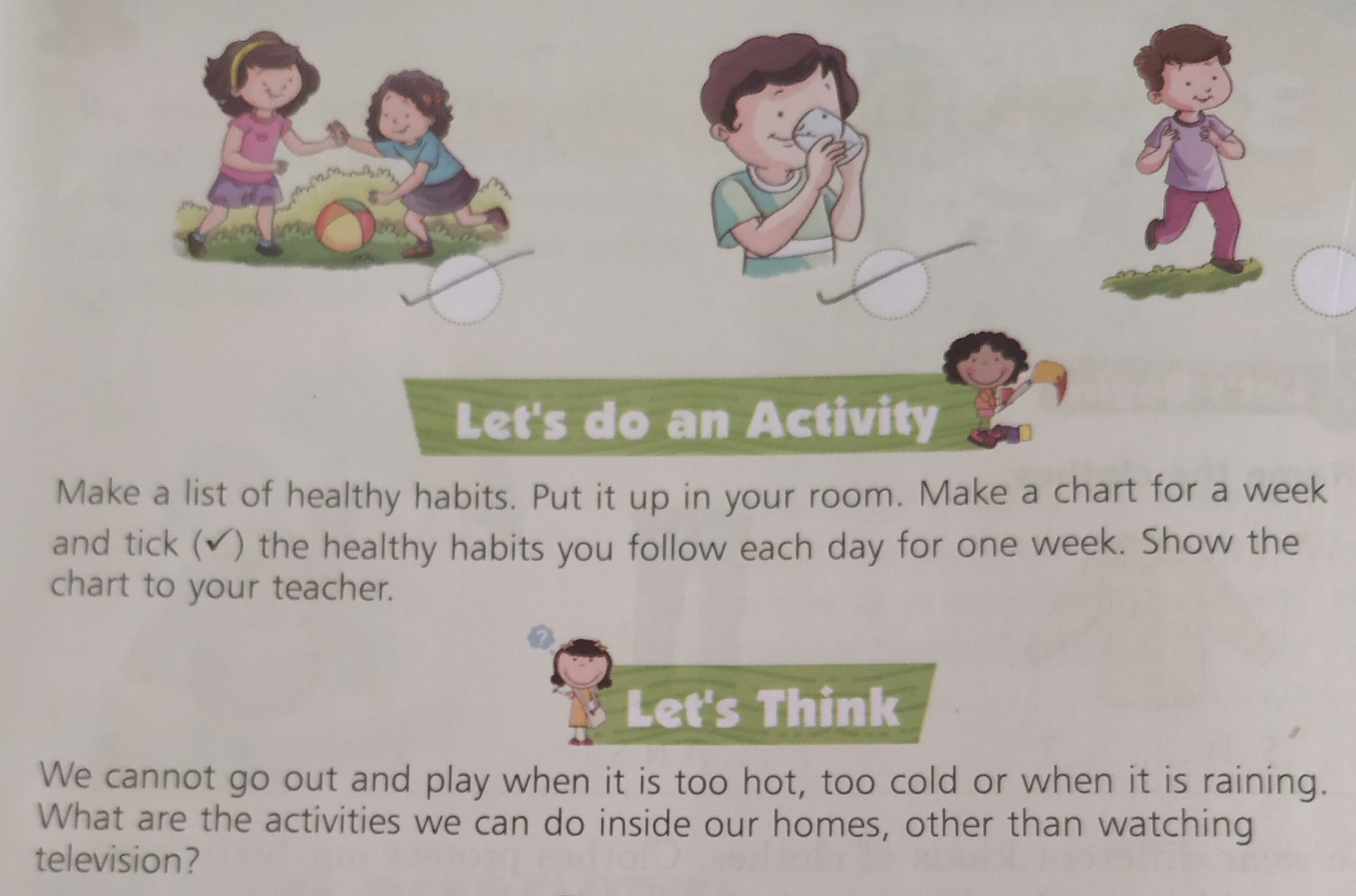 ---
Homework Assignment 
Complete ques/ans of ch- 2.
A – Answer the following questions :-
Q1. Why should we follow good habits?
Ans- We should follow good habits to stay clean and healthy.
Q2. Write any three good habits.
Ans- 1) Take a bath every day.
2) Wear clean clothes.
3) Wash your hands before and after meals.
 Q3. Why should we maintain right posture?
Ans-If we do not maintain right posture, we may get pain in our back , head and neck.