Chapter – 1
Nouns
Classwork Assignment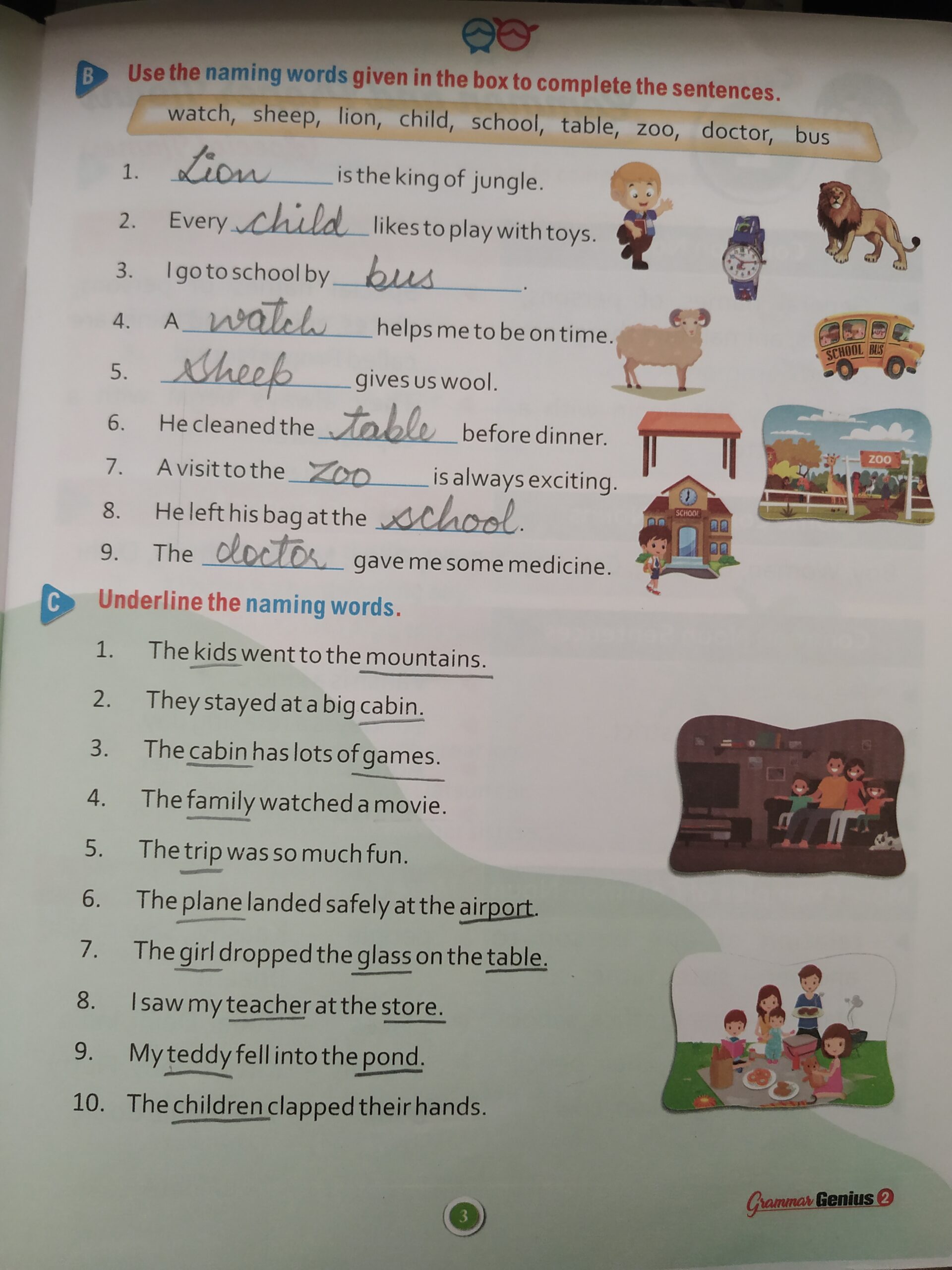 ---
Homework Assignment
Do the given worksheet in your notebook.
Underline the naming words in each sentence.
•   The rabbit is on the log.
•   The driver is driving the bus.
•   Jack and Jill went up the hill.
•   Mom cooked some rice.
•   Tia is going to Patna.
•   The dog barked at the thief.
•   The boy has a bat and a ball.